Literacy
Together our team has over 40 years of experience ranging from grades first through twelfth in both general education, special education and Title I. They provide professional development services in the area of literacy for teachers, administrators and support staff from the early phases of literacy acquisition through adolescent literacy, including the most effective ways to teach readers and writers.
About Us
Improving student achievement, teacher competencies and the implementation of a Multi-Tiered System of Supports (MTSS) are the goals of Ingham Intermediate School District. We will assist local districts and teachers in achieving these goals with professional development in the 3 Tiers of Intervention, literacy instruction, data analysis, core program implementation, intervention selection and implementation.
Planning for third grade literacy success
In 2016 Michigan law was changed to support statewide literacy efforts for students in Michigan. This law requires that Michigan's school children read at grade level by third grade. The resources below have been provided to help school districts support this legislation.
Educator Resources

Planning for Third Grade Literacy Success
Individualized Reading Improvement Plan

Ingham ISD's Individualized Reading Improvement Plan Template
Parent notification and resources

Parents' Read-At-Home Plan Booklet
The Family Learning Connection was develped through a partnership of local school disticts and Ingham Intermediate School District. This interactive website provides a roadmap for families who want to stay connected to their children's education. The roadmap was devloped to provide all the check points and tools needed to navigate through a child's educational journey.
Have you ever wondered what your child should be learning now? What you can do at home to help? What questions to ask the teacher if you notice a change in progress or interest in school? The Family Learning Connection is a straight forward online resource that will send you in the right direction.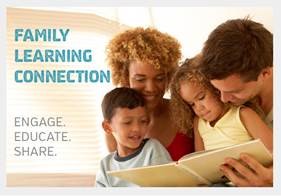 Amy Baldwin

abaldwin@inghamisd.org
Thorburn Education Center
Chris Quinn

cquinn@inghamisd.org
Thorburn Education Center
Katy Sheridan

ksheridan@inghamisd.org
Thorburn Education Center