November Program Themes
Heartwood uses themes to supplement our curriculum:
Color: Brown
Shape: Square
Tiger Way: Be Kind, Use Nice Words
CORE Vocabulary: Not, Like, Good, That
Survival Signs: Danger, Do not Touch, No
Adult Transition Monthly Focus:
Self-Determination: Decision Making
Art Works: Thankful Decorations for all school Feast
Cooking: Microwave
House Keeping & Housing: Dusting & Trash Removal
Tasty Tiger Cart-November Menu
Did you know that the Tasty Tiger Cart is run by Heartwood Students? Every week students learn important work-related skills and social skills needed to become more indpendent. All students and staff are invited to bring in money to purchase muffins and a cold drink. All profits will be donated to the Hearts of Fun Playground fundraiser.
Menu
November 13 & 15:
Chocolate Chip Muffins
Oatmeal Banana Bread
Trail Mix
Cold Drinks
November 20:
No Tiger Cart this week in lieu of Thanksgiving Meal
November 27:
Biscuits and Gravey
Breakfast drinks
November 29:
Cinnamon Rolls
Cheddar Bay Biscuits
Cold Drinks
Playground Construction
Construction and installtion of equipment has started for the Hearts of Fun Playground. Construction for the secondary playground will begin in the spring of 2019. Thank you to all supporters and planning committees.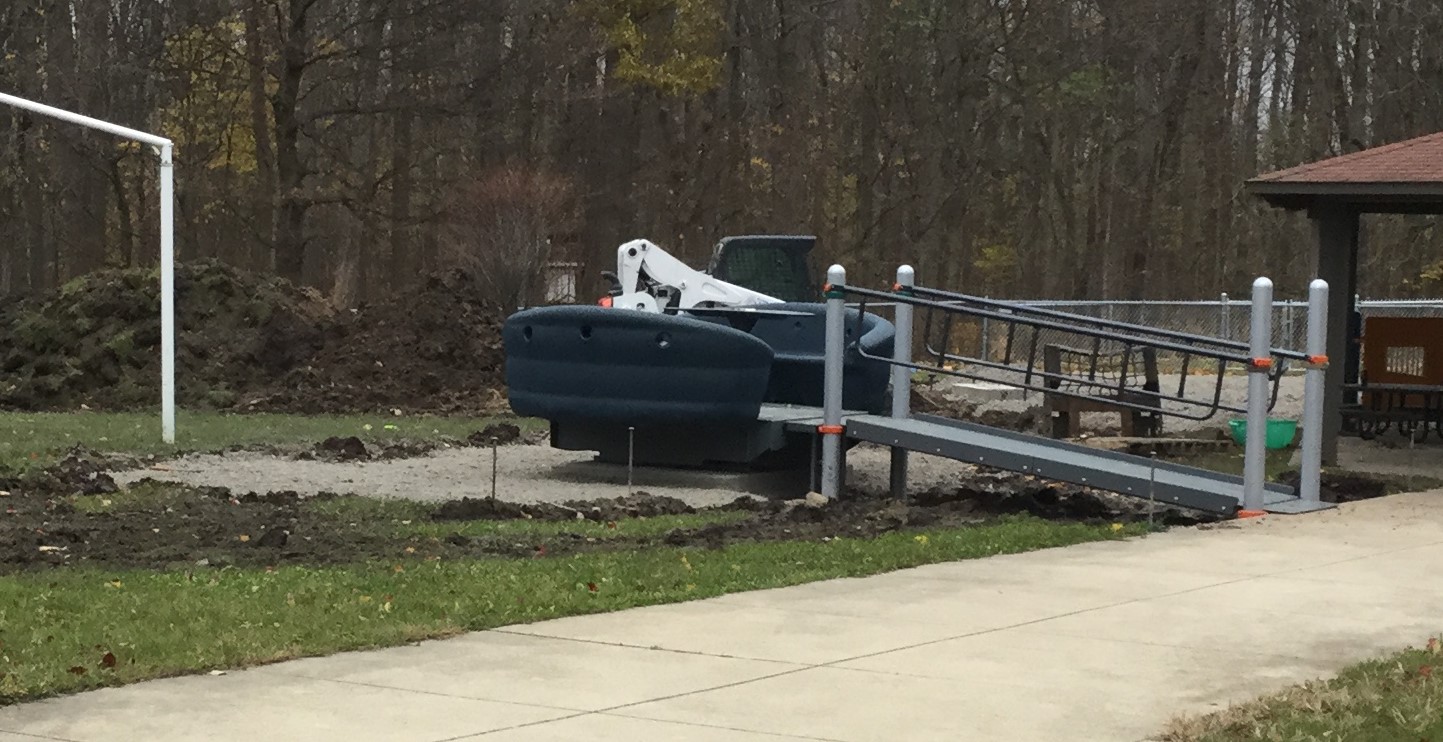 November 15-Thanksgiving Dinner
On November 15, 2018, Heartwood students and staff will gather together for a Thanksgiving Feast. Students will enjoy traditional turkey, potatoes, gravey, greenbeans and dinner rolls. Classrooms cook additional food choices and desserts with their peers to share at this traditional school-wide event.
Heartwood students and staff will be singing whimsical, winter-themed and holiday songs!
Come and celebrate 40 years of serving students with exceptional needs in Ingham County.
When: Wednesday, December 19, 2018
Time: 5:00 - 7:30 PM
Where: Heartwood School Gym
May 9, 2019 - Fashion Show
Students will showcase their best outfits from throughout various decades. Join us to celebrate Heartwood School's 40th Anniversary!
When: Thursday, May 9, 2019
Time: 5:00-7:30 PM
Where: Heartwood School
June 4 - Heartwood Graduation
Family and friends come together to honor the graduates. Join us to celebrate!
When: Tuesday, June 4, 2019
Time: 12:00 PM
Where: Heartwood School Cafeteria
Get Involved
Heartwood welcomes parent volunteers.
Our teachers have set aside projects and other work for parents to come in and assist in the classrooms. We are eagerly awaiting your support. Please let us know if you are planning to come! Contact the Heartwood School main office at 517.244.1406.
Parent Council
The Parent Council is now electronic! To sign up for Parent Council emails, please contact Teresa Vandersloot.
Heartwood Creations
Heartwood Creations is a card making micro-buisness. "Handmade and Heart(wood) felt." All cards are made by transition students at Heartwood School. Profits are to benefit the Hearts of Fun Playground Fundraiser. Cards can be purchased in the Heartwood School lobby or Thorburn Education Center. Thank you for your support.