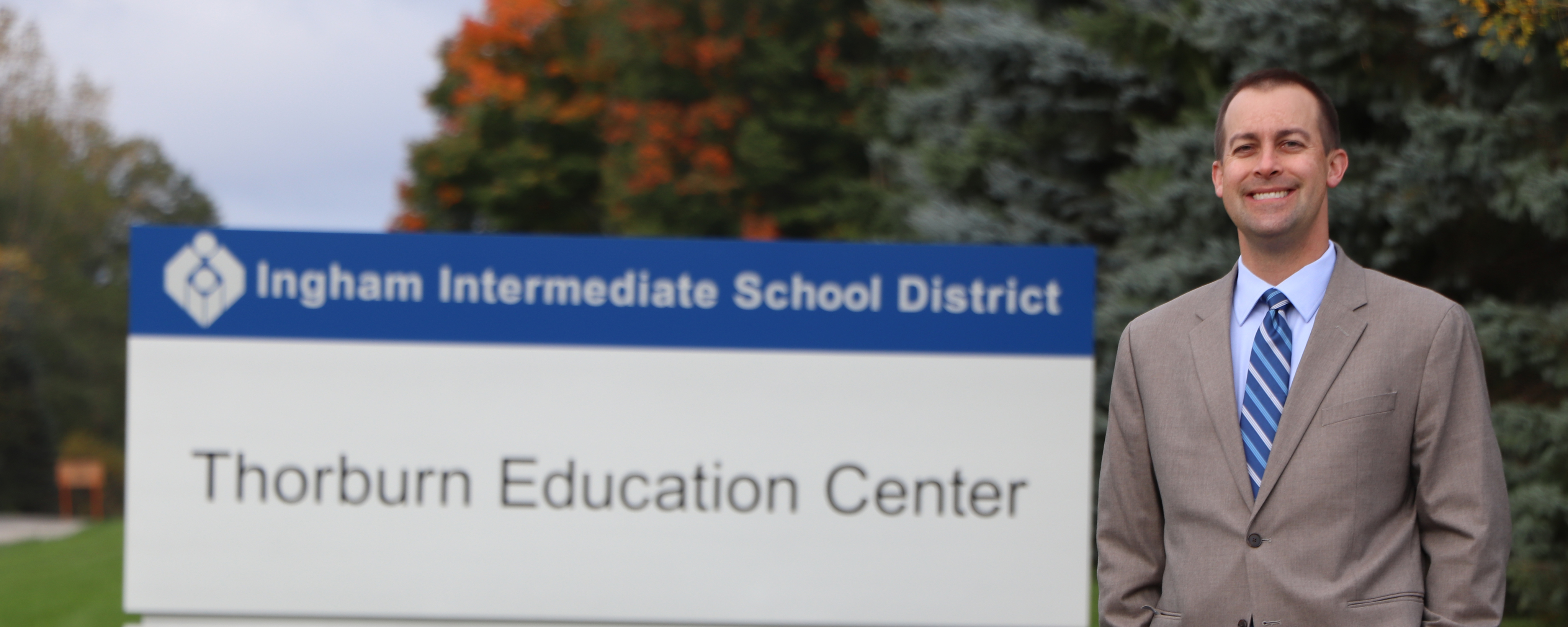 Strategic Plan
Our strategic plan helps us keep track of our progress and adjust where necessary to maximize our resources, both people and dollars, to meet student needs. As an intermediate school district, we exist to serve and lead through collaboration, innovation and advocacy.
Strategic Plan
Staff, students, parents, local district staff and community members were involved in the development of our Strategic Plan during the 2016-17 school year. Over the next three to five years, our teams will be working together to accomplish our Strategic Plan Goals.
Mission
Ingham ISD exists to serve and lead through collaboration, innovation and advocacy.
Vision
Ingham ISD, in partnership with all stakeholders, will transform our community by fostering the success of all learners in preparation for college, work and life.
Brand Promise
Inspiring innovation one learner at a time.
Organizational Goals
To improve third grade reading proficiency
To improve the high school graduation rate
Organizational Targets
Community - Increase awareness of our services and programs.
Culture - Live our core values.
Collaboration - Provide, create and promote opportunities for collaboration.
Communication - Implement a reciprocal communication process for both internal and external stakeholders.
Cost/Quality - Maximize our school and community resources.
Core Values
Collaboration - We will seek, share and respect diverse perspectives. We will function as a team with our colleagues and stakeholders to define and achieve common goals.
Compassion - We will be kind and empathetic, and strive to understand the circumstances and viewpoints of all.
Innovation - We will explore new ideas and opportunities to challenge conventional views and develop forward-thinking solutions.
Integrity - We will be honest, trustworthy, respectful and ethical. We will honor our commitments and be accountable for our actions.
Student Focus - We will place students and their success as the driving force behind our decisions.
Department Level Plans
Each team has a Department Level Plan that is aligned with the two overarching organizational goals.
Our Mission and Vision statements have been revised through this process to meet our organizational need.
See our Implementation and Progress Monitoring pages for details about the Strategic Plan.
Ingham Intermediate School District
2630 West Howell Road
Mason, MI 4885
517.676.1051
517.676.4930 (fax)